about-us
What we do (About us)
We do professional home cat sitting in Prague and Brno, Pilsen, Kladno, Kralupy nad Vltavou and its nearest surrounding. We provide services for cats in their own home and we give them the best care with love they deserve.
PRAHA / BRNO / PLZEŇ / KLADNO / ŘÍČANY/ KRALUPY N. VLTAVOU
we have the most reliable cat-sitters in all the region (check her our team)
More then 100 customers wrote positive reference about our services on facebook REFERENCES
we send beautiful photo-collages or video from each visit (see pictures right side)
for clients that order our services we provide also consulting in the case of any behavioural problem of the cat

 we are insured by Kooperativa up to 1 000 000,- CZK

 we operate 365 days in a year
HAVE A LOOK AT OUR MEETINGS WITH CLIENTS!
(English subtitles included)
How does it work
During the initial meeting at your home you will show us your kitty's food, toilet etc. Then we will fill out cat sitting agreement and charge you in advance. After everything is settled, your cat sitter will visit your cat and play with it.
Why rather home cat-sitting than cat hotel
We make cat sitting directly in the client's house, because cats are animals naturally fixed at the place where they live and where they feel the best. Placing the cat in a pet hotel would be a very frustrating experience for it, even intensified by presence of other strange cats, not speaking about high probability of contagion from other cats.
You will receive a picture of your cat after each visit 
We make original photos of your cat in various positions for you to see, that your cat is well being and you always have something new to look forward to. On request we can film a short video instead of photos.
We care for the safety of your property
We are fully aware that you might have doubts whether or not ordering our service due to your concerns about the safety of your proptery. This is the reason why we carefully choose our coworkers, send you a photo/video from each visit and fill out the cat sitting agreement with you.  Furthermore we are insured by Kooperativa – one of the most reliable insurances up to 1.000.000 CZK.
If you are interested in the opinions of our customers, please continue to our section References
Cat sitting with love
What does it exactly mean? We approach your cat sitting with loving care because we believe that she deserves it. And – we know every single kitty by its name!
If you are interested in more information about your safety, please continue here: frequently asked questions
PHOTO-COLLAGUES OF CATS WE TOOK CARE OF:
WATCH KATKA'S VLOG ABOUT REGULAR CAT-SITTING DAY:
ORDER, OR ASK FOR OUR SERVICES NOW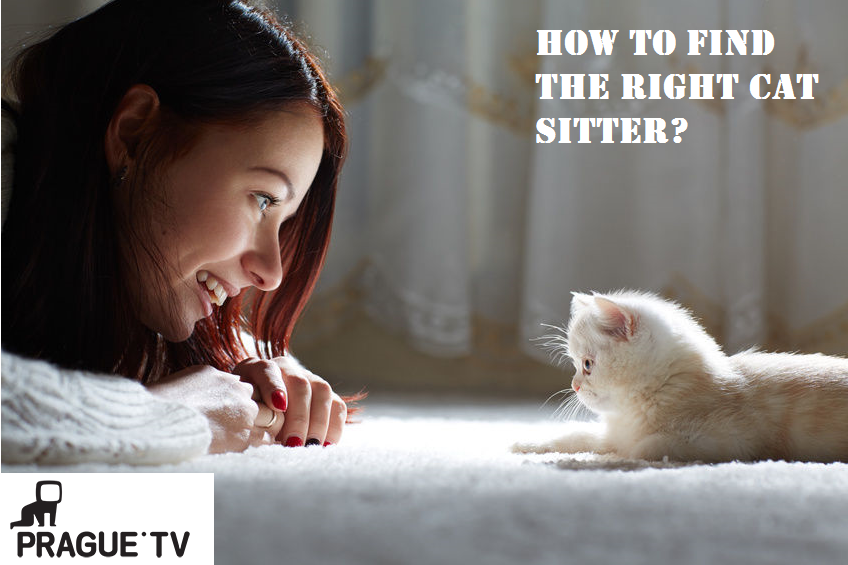 We also recommend you to read usefull article about how find the right pet sitter, that is written by Martina Čermáková. She points out to several things you should be interested in before ordering a cat sitting service. You can see also our answers in this questionaire: