Our cat-sitter Nikol has awesome cat Steve that is popular for his outstanding acrobatic skills and great inteligence. He is keen on high jumping for his toy even more than 1,5 meter! 

1. Steve in unbelivable position He almost caught the ribbon!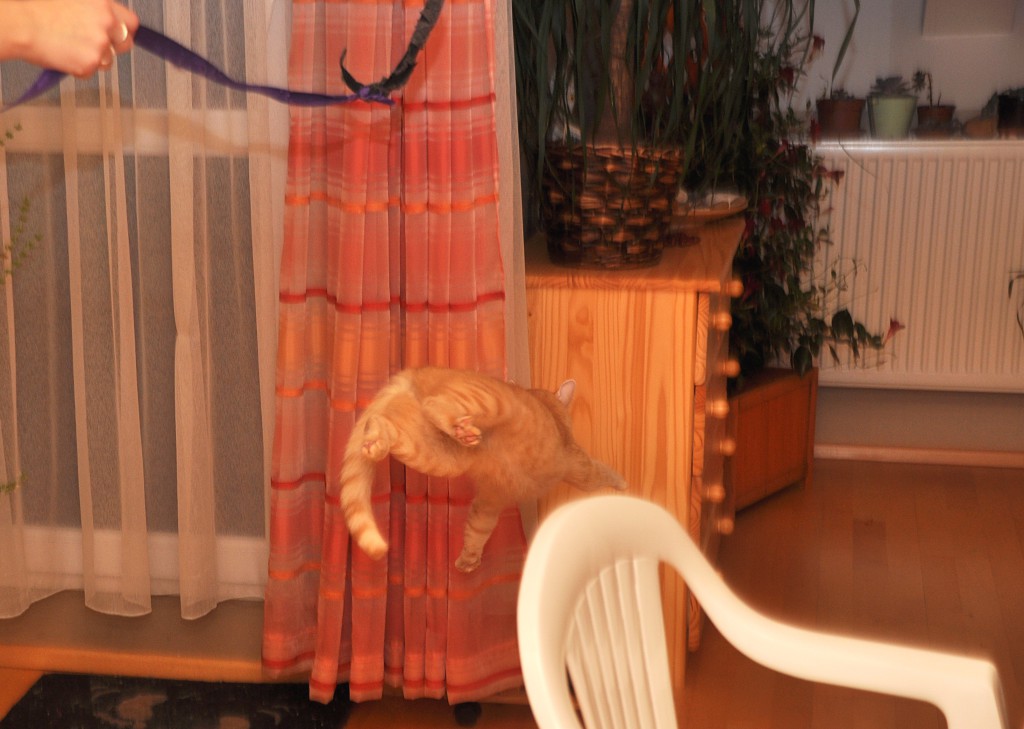 2. Uuuiiiiii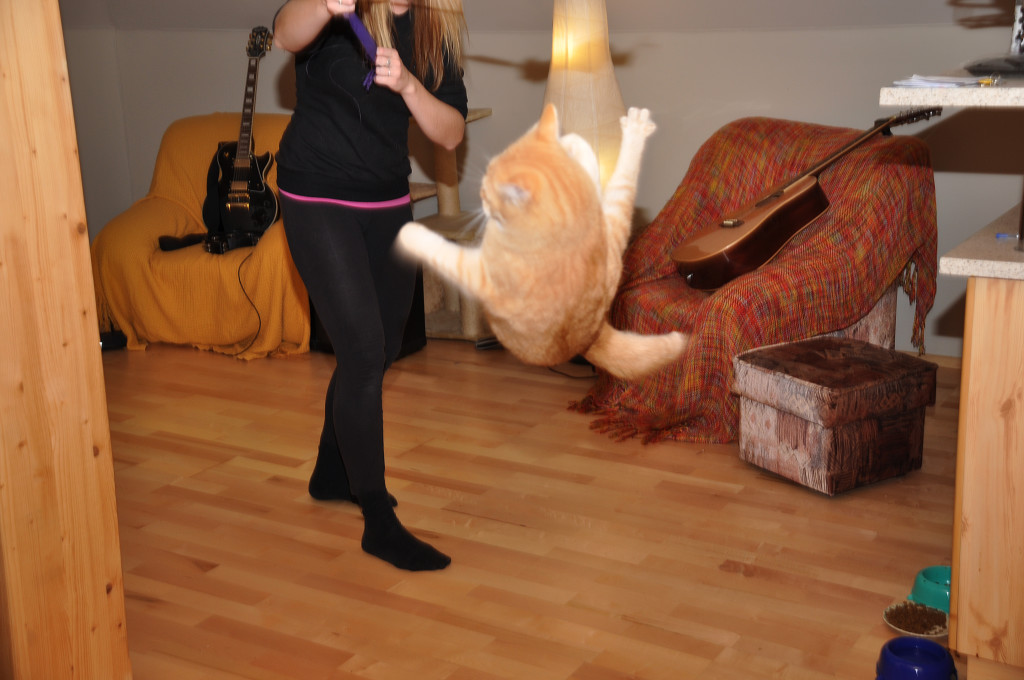 4. Another great piece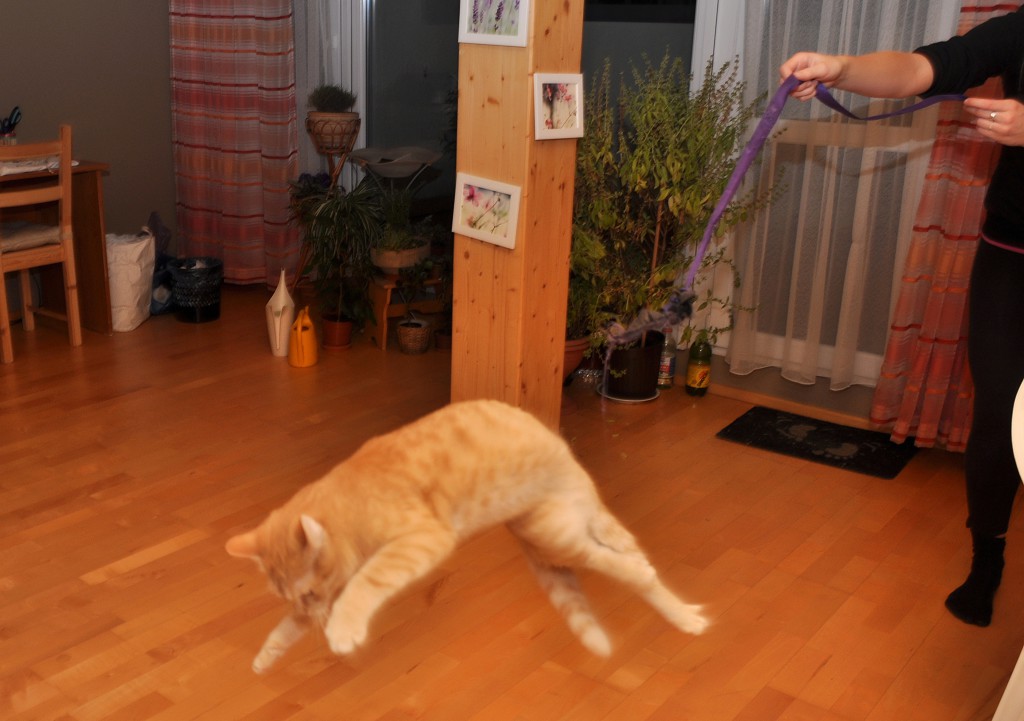 Steve is just little flying cat…!
But that´s not all. Steve can also play dead on command!
You will laugh for sure!
READ ALSO:

CATS OF OUR CLIENTS: Mimi and Momo – freestyle fight
18 craziest things for cats you would love to have
22 breathtaking cat details
7 things you should know about bengal cat before buying
12 reasons why Christmas is better with a cat
Support our page by clicking on "Like" button and follow us online!