Christmas is comming by spead of sound and you are stressed out about gifts, perfect decoration, harmoniouss atmosphere? Chill out – if you have a cat, than you are safe! It will definitely put all the stress out of you. You don't have a cat yet? Than hurry up to the nearest cat shelter!
---
1. At Christmas time you will have a lot of fun with your cat for sure!
2. Your cat will definitely try to help you with the decoration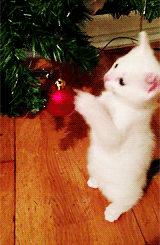 3. It can happen that she will overdo it little bit – but at least you will burn a lot of calories when cleaning it up!

4. Meat fillets, turkeys (etc.) are temptations of God for your cat. She will probably try to steal something! But don´t worry – at least you won´t put on weight too much!
5. She may wash the dishes afterwards!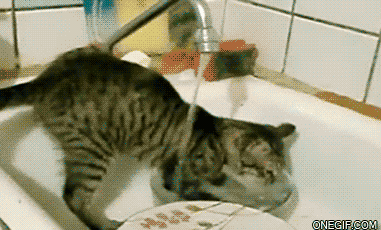 6. Even if no one will visit you at Christmastime your cats will definitely stay loyaly with you.
 7. A cat doesn´t expect expencive gifts

8. A cat doesn´t expect even the cheps ones
9. A cat will much more appreciate the boxes where the gifts have been before.
she will excercise her body and strain her mind..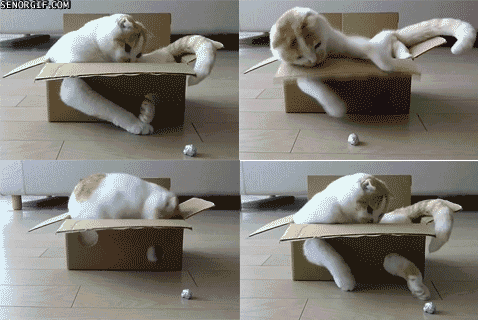 There are countless ways how to enjoy a box!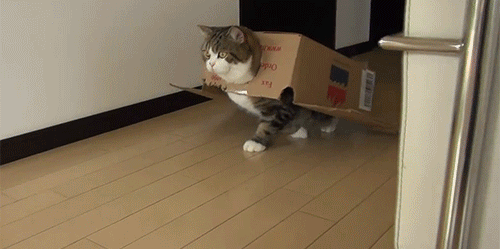 10. Cats such love to help with whatever. The gifts wrapping is no exception!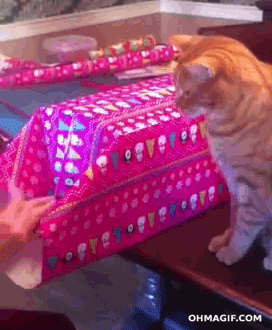 11. You have a great opportunity to give our cat something really special for Christmas!
Absolutely legal weed for cats made of CATNIP!

12. If you want to give someone a cat, here you can see the tutorial how to wrap her! And you will totally find it super funny!
And how do you enjoy Christmas with your cat? Write a us a comment bellow!
---
Read also:
Cat-sitter Nikol trains the most acrobatic cat of the year!
CATS OF OUR CLIENTS: Hera and Juno – snuggling kitties
18 craziest things for cats you would love to have
Cat prison diary
11 cats that have a human twin
Support our page by clicking on "Like" button and follow us online!